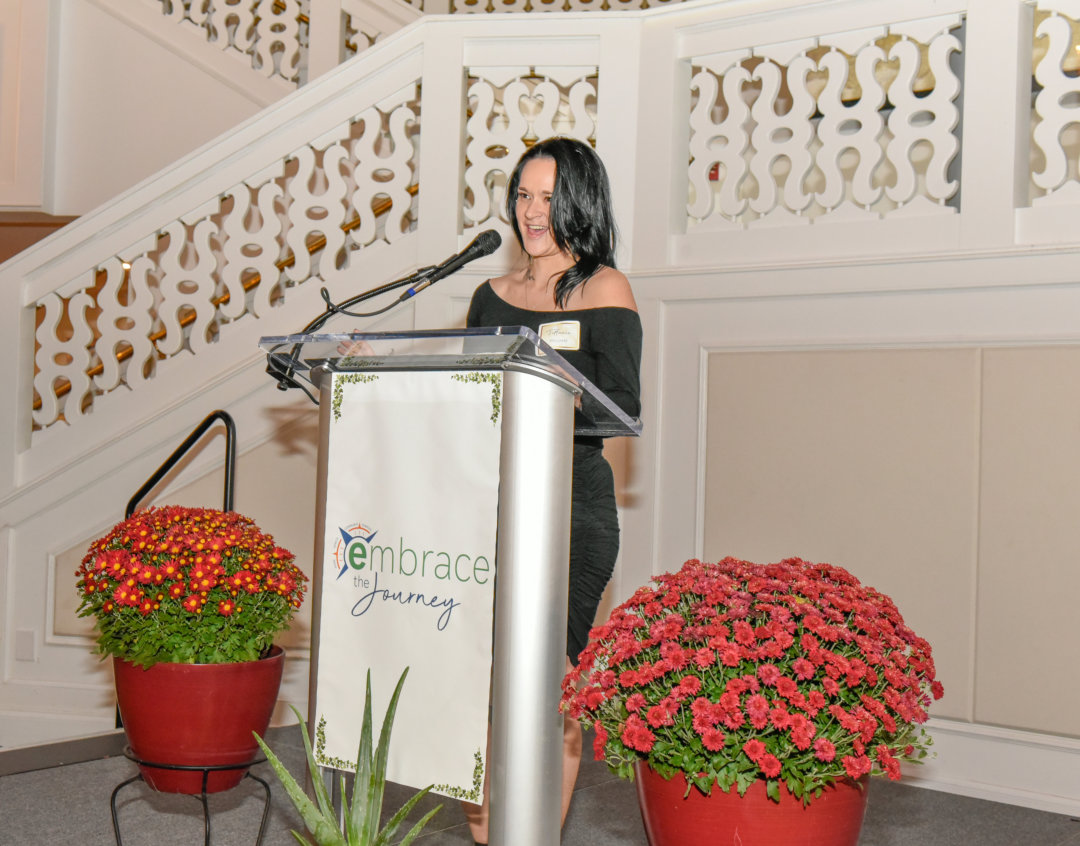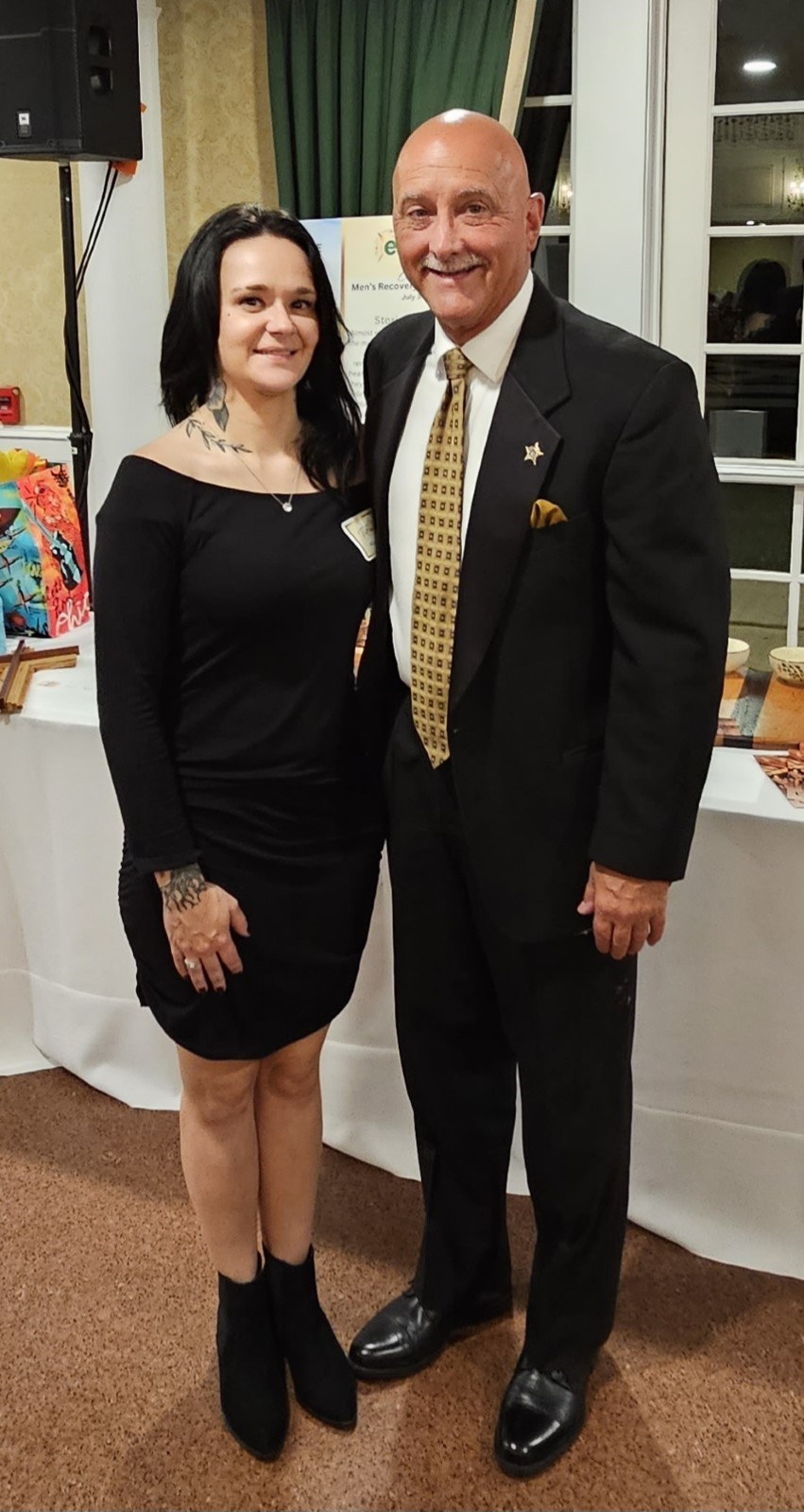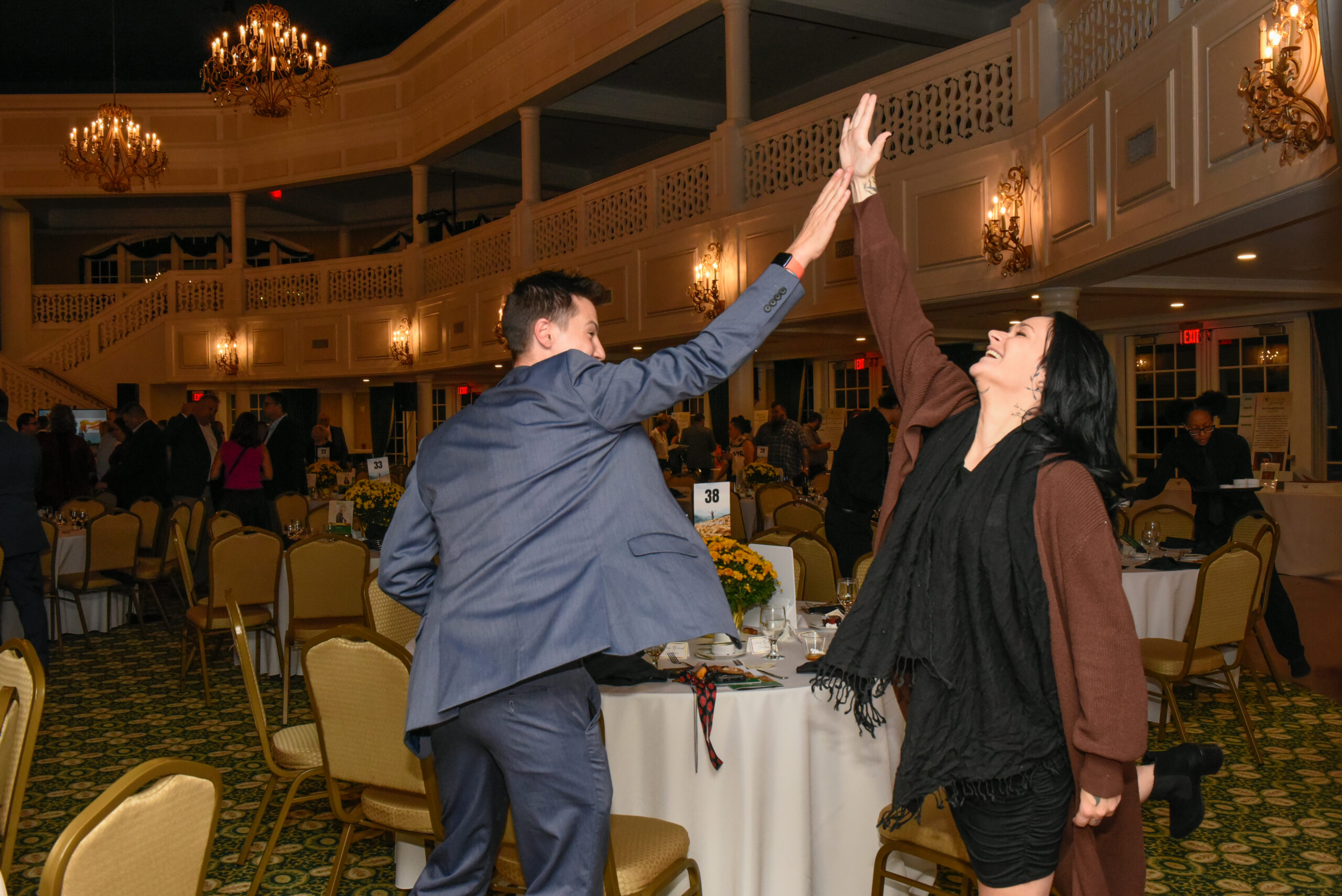 From rocky origins to brighter days 
Local woman shares her journey of transformation at annual fundraiser 
DAYTON — As a person in long-term recovery, Tiffanie Williams said she had a rocky start to life.   
"When you're a child living in a home with drug addicts, you learn about survival," she told the audience at the Embrace the Journey fundraiser in Dayton on Saturday. "I grew up with multiple siblings. As the oldest, I felt like I had to step in and raise them myself, even though I was still just a child myself."  
Eventually, Williams said her path led to becoming a mother herself while she was still a teenager.   
"My daughter was born healthy, but suffered a stroke at eight days old," she said. "Three years later I gave birth to my second daughter. While I connected with local churches who were already assisting my mother,  I still ended up following in my parents' footsteps."  
By the time she was 16, Williams was addicted to drugs and eventually lost custody of her children.   
"I turned to toxic relationships to get away from my family which led to homelessness and fighting for survival — living on the streets," she said. "I used to pray to go to jail just so I didn't feel so lonely. Seems pretty hopeless right?"   
Eventually, Williams got involved with Hope Spot in Xenia and a sober living home called Sober Lotus.   
"That's where I met Kip Morris, one of the founders of Emerge," she said. "Kip offered me a job, which to be honest was surprising. I couldn't trust his motives for helping me at the time. But Kip laid a foundation for my life, formulated around faith. He never gave up on me — even when I tried to resist. To be honest, I had never met an owner of a company with such patience and acceptance. Kip saw my potential rather than my brokenness."  
Working at Five Star Home Services, Williams began to find her way back from addiction and despair.   
"However, it wasn't without bumps in the road," she said. "Relapse is part of my journey. I left my job for more than a year. When I relapsed this time, I found myself aching for something more – sobriety and a relationship with God. While I was on my own, I no longer had a source of support or anyone in my life who believed in God. Yet I started to chase God—the presence, the word, or someone in recovery — a little bit harder than I did the next drink or pill. Eventually, I learned to put my pride aside and I asked Kip for another chance at Five Star. Miraculously, he accepted me back — and my career and my faith have blossomed ever since."  
Today, Williams said she is 29 years old, and working on her second year sobriety.  
"I'm seeing hope and brighter days — now and for my future," she said. "I have a career that I love and many promotions under my belt. I also have goals and dreams now.  I plan to invest in my future with a 401K, provide health insurance for my kids, and I'm working at reestablishing relationships with them."  
Williams said her daughter, Dallas, turns 11 in October.   
"I've regained regular visitation with approval of her grandmother," she said. "My other daughter Danielle is 13. She is wheelchair bound, has active seizures and is non verbal, requiring 24 hour care including school. Regaining my health means I can be present for her."   
Mostly, she said she feels empowered because she has taken back control over her life and it's going in a good direction.  
"This is only by the grace of God and people who care," she said. "But I know that without the support of Kip and everyone in my Emerge family, I wouldn't be here today. It's an amazing feeling not only to be seen, but also to be heard and respected. Everyone has gotten to know who I am – a person beyond my disease of addiction. The big thing Emerge has taught me is that I'm not someone to be fixed. I'm someone to be loved. Thank you all for listening to my journey and for supporting this life-changing mission. I am grateful and feel like I have been found!"  
After speaking, Williams was given a strong, warm, standing ovation by the crowd of more than 350 people.   
Later, she described that moment as being "surreal."  
"This has dared me to make it more of a reality then a dream or one-time occurrence. It was encouraging to know after sharing some of the most personal moments of my journey, I got to look up to smiling faces at the finish line."