Meet the Founders
In 2021, three men came together to purchase the former Greene County Career Center with the purpose of raising hope in the people and communities we serve.  Their desire was to design personal, transformational, and vocational pathways for people seeking recovery and aging out of foster care.  In so doing, they had a vision to create a replicable model to improve the way substance abuse recovery and post-emancipation is provided throughout the United States.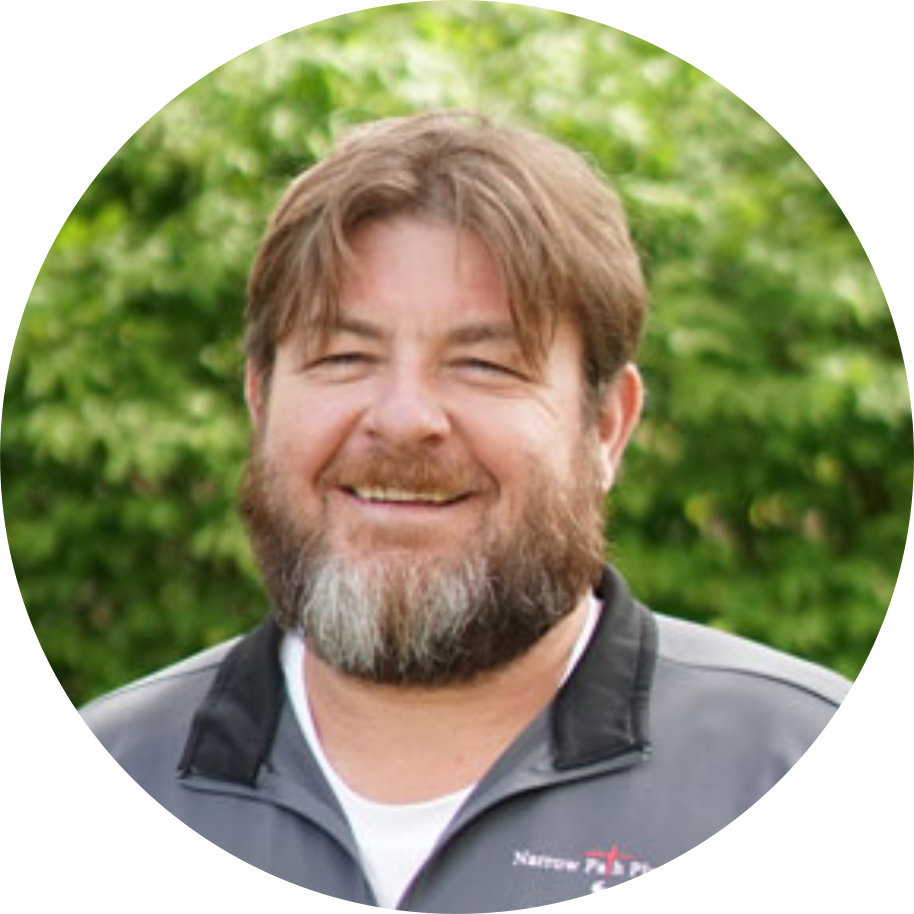 Chris Adams
Started Narrow Path Plumbing in 2011, which merged with Five Star Plumbing Group in 2022.
"I've been in plumbing my entire life. I started working with my grandfather when I was 10 years old. I've always enjoyed plumbing work and fixing things. I also enjoy fixing things other people can't figure out. My grandfather still owns his company, which has been in business for 50 years.
"The biggest lesson I've learned is to treat people the way you want to be treated and always keep the faith. No matter what's going on, my faith in God is what gets me through it all. I can't believe I am standing here today in this position. I feel undeserving because of my path in addiction. My faith in God is what has brought me through it all.
"My number one reason for starting Emerge was to help others. I've seen families struggle with addiction and had friends pass away from addiction. I want to give people hope and a future. If I can come from where I came from and get to this level, anyone can do it. The secret is combining a good work ethic with a hopeful positive attitude. Work ethic + hope = anything is possible.
"For those looking to come to Emerge, be humble and be ready to earn it. If you're humble and willing to earn it and make some changes, you're ready to change your life.
Emerge might not be for everyone. However, if you're willing to put in the work, we will be willing to come alongside you and change your life. We can't want it for you more than you want it for yourself. You need to be willing to work and want it more than anything."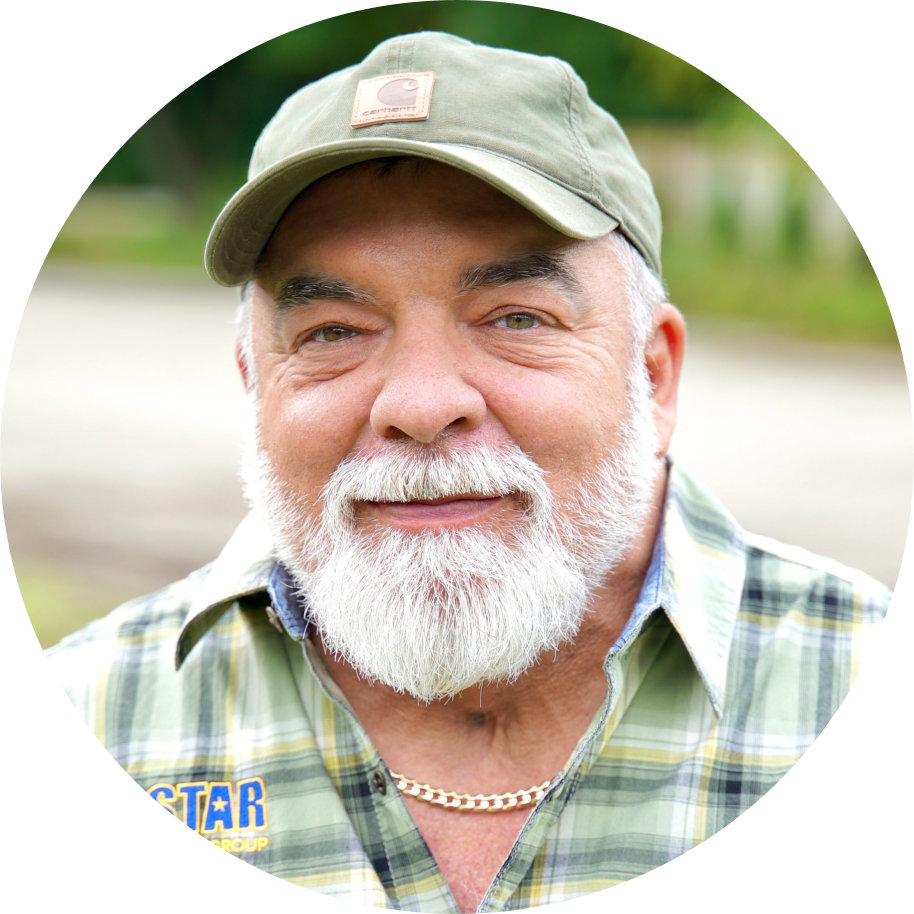 Kip Morris
CEO of Five Star Group, which includes Five Star Home Services and Five Star Mechanical Solutions
"My dad started Pickerington Heating & Cooling in 1972. I worked for him until age 16. Later, I purchased his company in 2014.
"Humility is a key part of being able to walk out sobriety into long-term recovery. The main things that seem to be major components for people in long-term include having a relationship with God, a relationship with self, having relationships with other people in recovery and having a viable career path.
"The parable of the talents is poignant to me. That parable says how you spend your treasure and how you spend your time are important. God looks at that. We need to ask ourselves, how are we using our God-given gifts and how are we using the treasure that we have. Are we stewarding our time for God's glory and using our resources in a way that glorifies him? I want to have the wherewithal to work for the heavenly rewards and not the earthly rewards.
"I wanted to start Emerge to be able to do what we're already doing in our businesses as far as being a second chance employer but to do that on a much larger scale. We are limited in how many we can help as businesses. This place, however, has no limits. Emerge enables us to reach more and help more people in a big way.
"I would only recommend Emerge to people who are serious about transforming their life. If you're on the fence, it might not be for you. If you know you're ready and willing to work at this, you will have all sorts of resources for you."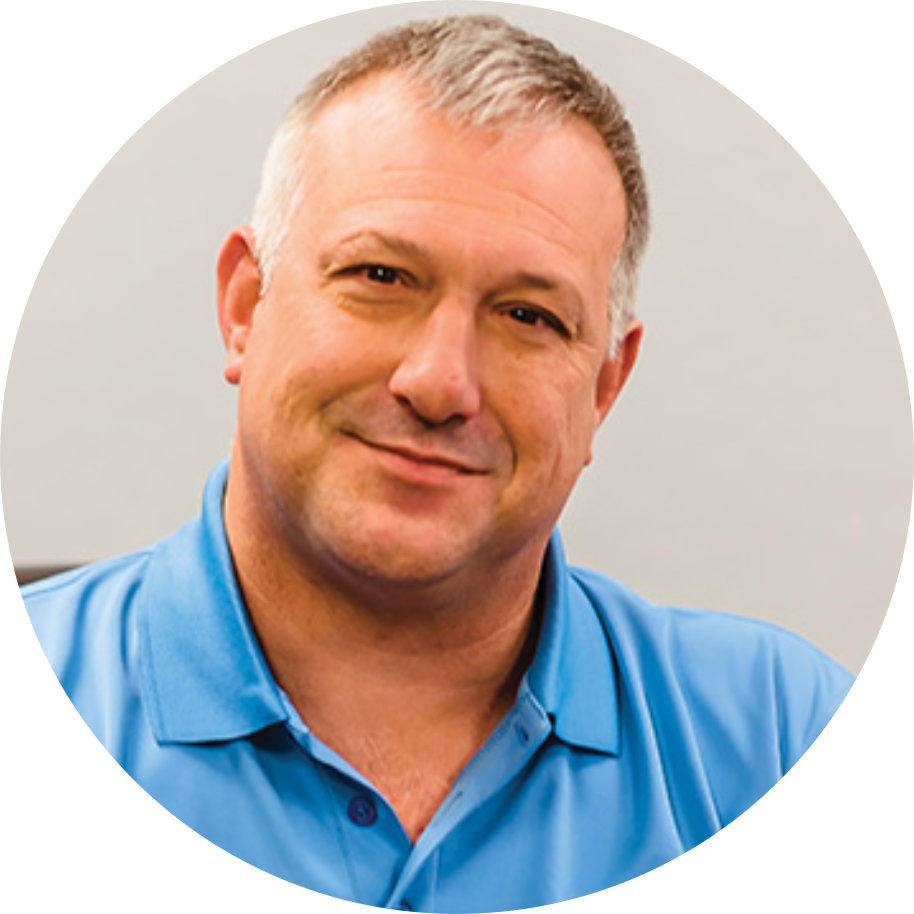 Doug Van Martin
Managing partner, Van Martin Roofing, and Board President of Emerge Recovery & Trade Initiative
"I dropped out of high school at a young age. I was in active addiction until my mid 30's, always chasing things and failing. Upon hitting bottom and surrendering, I was given the gift of grace and sobriety which allowed me to truly be a contributing member of society. I ended up in roofing primarily due to the lack of licensing and barriers to entry. With the help of advisors, I decided to focus on the goal of having the best website in Dayton and out of that we have been able to catapult this company to over 40 employees housed with projected revenue of over $9.5 million and a plan to enter new markets in the upcoming years. I always had dreams but could never follow through with them, until a full surrender and the path to a working faith was laid out before me.
"I had to hit bottom sufficiently enough to surrender. Surround yourself with people going where you want to go. Be honest, open-minded, and willing to work. Continue seeking ways to give back and help others in need. You are not alone. Seek out others and share your experience with others. Something I have found is that if you show me where you spend your money. I'll show you what's important to you.
"We started this out of a sense of giving back, to make a difference. About 14 years ago, I didn't have anything. Everything I've been given in life is a gift. I've had
a lot of success so it's my obligation to
give back what I've been so freely given.
That's very important to me — helping
others.