Community-Based Intensive Outpatient Care
Addiction and mental health come in all forms and affects every member of our society.
At Emerge, we believe recovery solutions should be comprehensive and should also come in all forms and be made available to all who need it. We offer cutting-edge comprehensive strategies that are both modern in science and holistic in nature. 
We offer the full spectrum of outpatient treatment for substance abuse and co-occurring mental health disorders. We offer clinical service with doctors and nurses on-site as well as state-licensed chemical dependency counselors and peer support. We offer trauma counseling and trauma care, case management, vocational management services, mental health counseling and much more.

Clinical Services
Emerge offers outpatient mental health clinic services as well as outpatient substance abuse services in Xenia, Ohio. We serve people from all backgrounds and all walks of life throughout the Greater Dayton, Greater Columbus and Greater Cincinnati areas. We provide high-quality intensive outpatient programs (IOP) and partial hospitalization programs (PHP) for those facing mental health issues and substance abuse or addiction problems. Our programs offer highly specialized, compassionate behavioral health treatment for children, adolescents, teens, couples, families and adults.
Mental Health Counseling
Our outpatient mental health programs offer several paths to help you develop healthy coping skills and identify triggers. We help you develop replacement behaviors to achieve a higher quality of life for yourself and for those around you. We have professionals on-site who are ready to work with you to understand any barriers you face to receiving the treatment you need. We are here to help you find solutions and offer flexible outpatient scheduling to accommodate your needs and payment plans that help make treatment affordable. If you are ready to take the next step to get better, we are ready to help!
Trauma Informed Care
Our trauma-Informed care emphasizes physical, psychological, and emotional safety for both clients and providers and helps survivors rebuild a sense of control to recover from traumatic experiences. Our trauma care includes trauma and PTSD treatment options.  We support families and individuals by providing outpatient services. These services include individual and family therapy, screening assessments and substance abuse services designed to preserve the family unit and promote overall health and well-being. Our goal is to empower families and individuals seeking treatment with skills to lead self-sufficient and fulfilling lives.
Case management
When it comes to your well-being and recovery back into society, having access to qualified case managers who care is essential. Our case managers at Emerge work intimately with their patients and clients to develop the best treatment plans that are targeted for their needs and help them prioritize their needs so nothing is missed or left out.
Our case managers use their in-depth experience and skills (such as critical thinking and empathy) to help make patients feel empowered and at ease. They are very flexible and creative when designing a patient's care plan.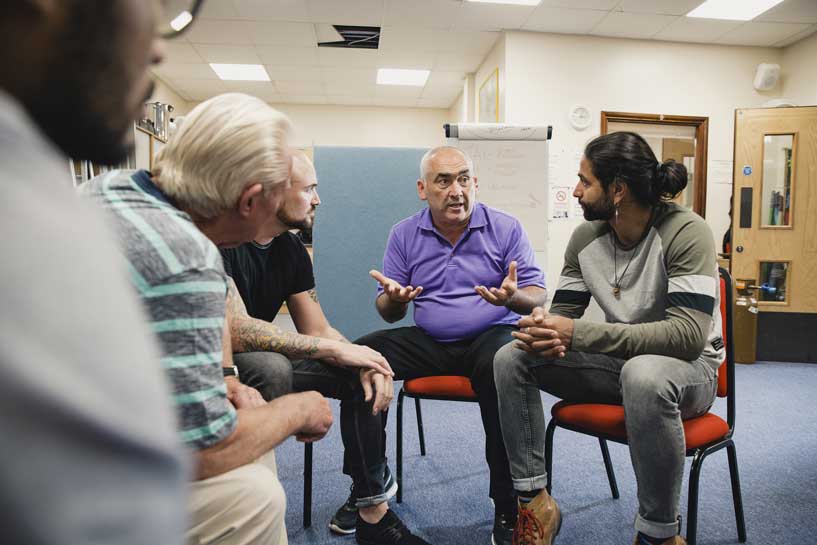 At Emerge, your recovery and "re-emergence" into society is our highest priority. We are here to see you succeed and flourish into the best version of yourself possible.
Begin your recovery journey in a safe, comfortable, friendly and yet professional environment where we can nurture you or your loved one back to health. We are here to make sure you become a fully productive member of society and you enjoy the life you deserve!
Outpatient Treatment Services Include
Screening and Assessment

Intensive outpatient counseling

Family counseling

Medicated assisted recovery

Mental health counseling

Case management

Vocational case management

Home-Based Counseling Team

Linkage to services as needed

Intensive Outpatient Services 

Telehealth engagement

Trauma Care

EMDR

Naloxone Distribution

Referrals

And much more!