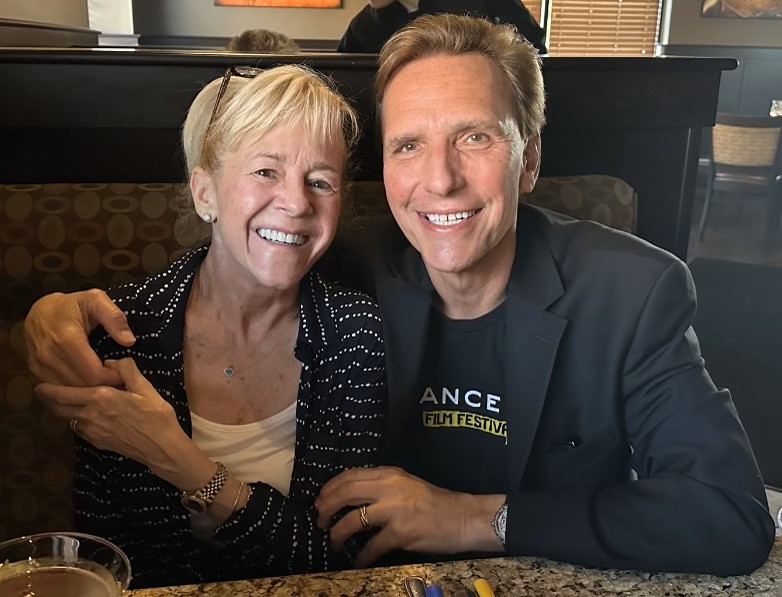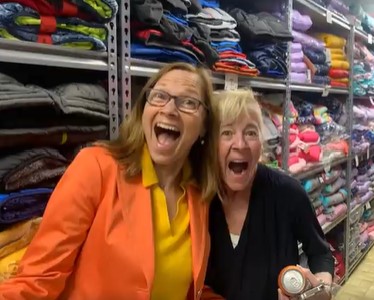 Emerge gearing up for its annual fundraising event 'Embrace the Journey' slated for October
Meet Doug and Beth Mann, honorary co-chairs for Embrace the Journey
XENIA — Because Doug and Beth Mann have worked extensively over the years helping area children in need — the mission at Emerge Recovery & Trade Initiative naturally resonated with them. The well-known local couple was recently asked to serve as honorary co-chairs of the nonprofit's signature event coming up in October. They will serve as the faces of the event in the community.
"Doug and I are so honored to be involved in such a beautiful place offering hope and resources, kindness and support to a population of people striving to be the best versions of themselves," Beth said. 
The couple has worked extensively over the years with For Love of Children, Inc. (FLOC). FLOC is 100% volunteer-driven, serving more than 6,000 children in the Greater Dayton area who are neglected, abused, in foster care, or in need of community resources. 
"It is such an incredibly wonderful thing to be in the heart of a community that gives back all the time." Beth said. 
Beth said she gets hundreds of requests for assistance on a weekly basis, and, fortunately, she's never had to turn anyone down. "Dayton is such a generous community," she said. We know great things are in store for Emerge. Elaine, the founders, and the team of Emerge are extremely committed to the mission. I am excited to see where this goes." 
Doug grew up in Dayton and he and Beth met at Bowling Green State University
 "We moved to Dayton 36 years ago," Beth said "We've been married 41 years, and dated for five years before then. We are best friends. 
Eventually, Beth said Doug started working with law firms. Today, he is the managing partner at the well-known law firm, Dyer Garofalo Mann & Schultz. Beth is a child therapist. FLOC was started in the 1980s when area childcare experts recognized many area children were not receiving any gifts at Christmas. Today, the organization has 18 programs.
"What I love about Emerge is that it has a very specific need, mission, and goal," Beth said. "Doris Edelmann, Emerge director of Emancipation, connected us with Elaine and Emerge earlier this year.  She is just such a funny, sweet, phenomenal human being. She glows when she's talking about Emerge."  
 Beth said that she and Doug have been inspired by Emerge's evolution process for recovery because it gives those who participate an invaluable skill set.
 "We are 100% here when Emerge needs us," Beth said.
"Beth and Doug Mann have supported the needs of kids in foster care for decades," said Elaine Bonner, director of philanthropy at Emerge. "Their mission of giving these kids hope aligns with the mission of Emerge, especially with the future path for emancipated youth." 
"We invite the community to join us as we rebuild lives for those seeking success in long-term recovery from alcohol and drugs," Bonner said "Investing in Emerge not only gives hope to those currently in the program, but also creates a ripple effect in creating healthy families, work environments, and communities. The return on investment when an individual regains their health, gains workplace skills, builds healthy relationships, and has the opportunity for a good paying job has exponential benefits." 
To attend the Emerge Signature event, visit: emerge2023.givesmart.com  To follow the progress of Emerge, contact Elaine Bonner at 937.974.6120 or elaine.bonner@emergerecoverytrade.com   
For more information on FLOC, go to https://flocdaytonohio.org/ 
For more information, to donate or get involved contact Elaine Bonner, Director of Philanthropy at Emerge at 937.974.6120 or visit https://www.emergerecoverytrade.com/