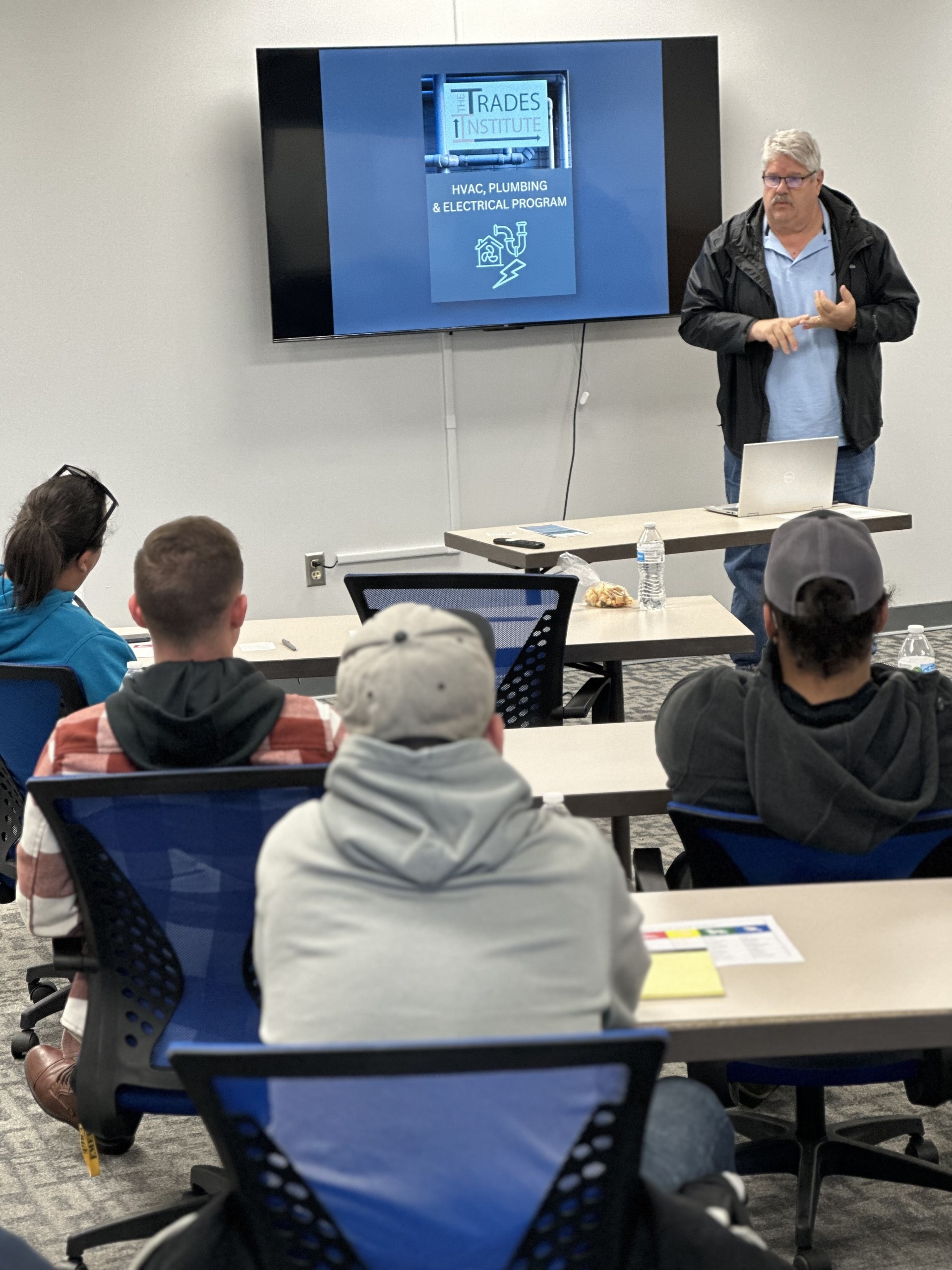 The Trades Institute at Emerge Center begins Classes
The Trades Institute began its inaugural HVAC class at the end of September with Kevin Moore at the helm.  Since then, The Trades Institute has grown in staff and students.
Last month we welcomed Don Corbet to our crew as our Business Technology Program Director.  With plans to offer Business Technology courses in addition to our HVAC and Plumbing options in the new year, we are growing with excitement. 
Engaging the Emerge residents with the opportunities we have to learn and grow at our bi-weekly informational open houses has yielded 4 students enrolled in classes thus far.  With the growing interest in the program, we launched a second HVAC class this month!
Please check out our updated website at TheTradesInstitute.org or fill out our student information form at https://bit.ly/TradesTellMeMore  for more up-to-date information about The Trades Institute and how to enroll in classes yourself!  Come upskill with us in order to move forward!