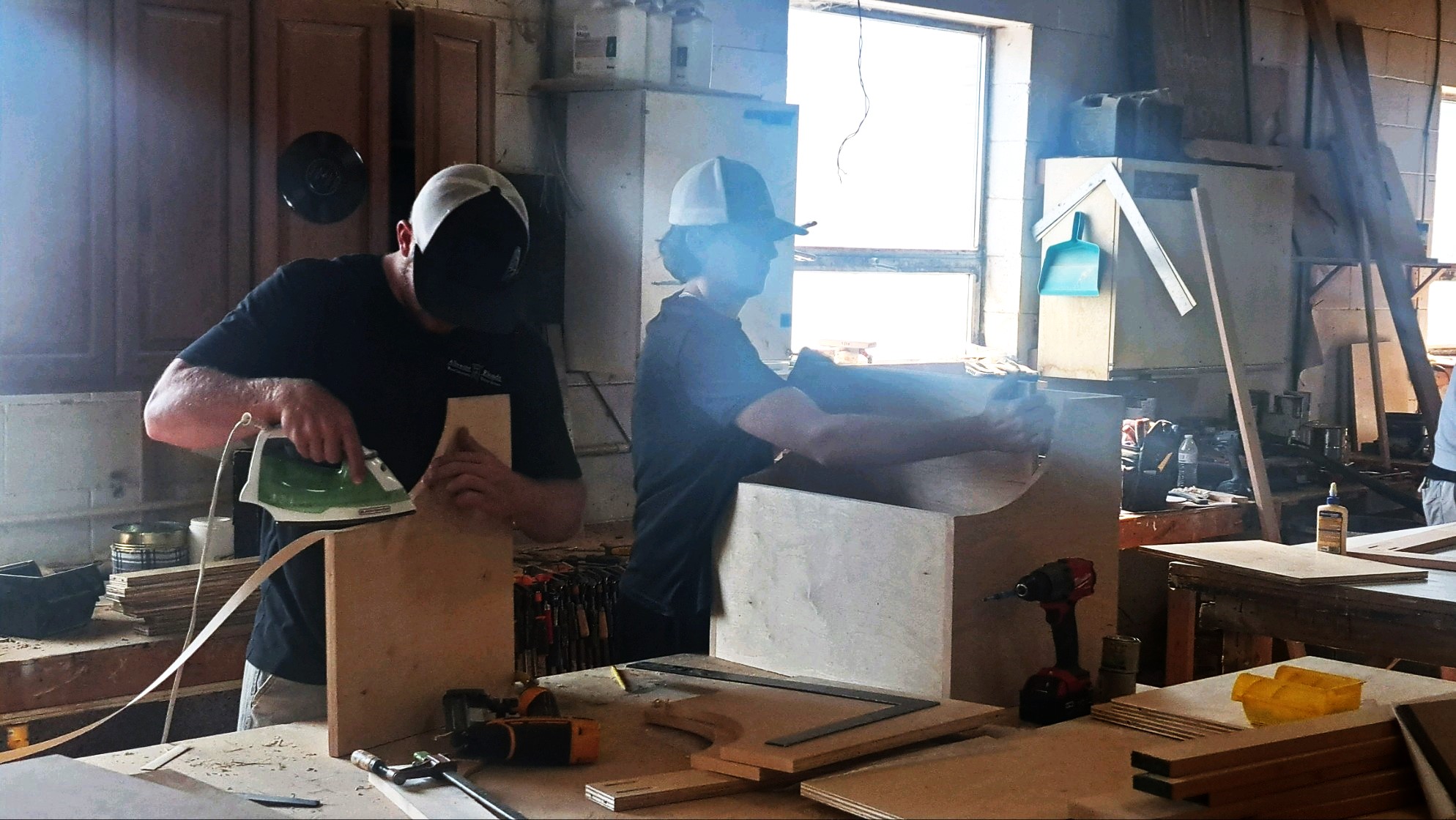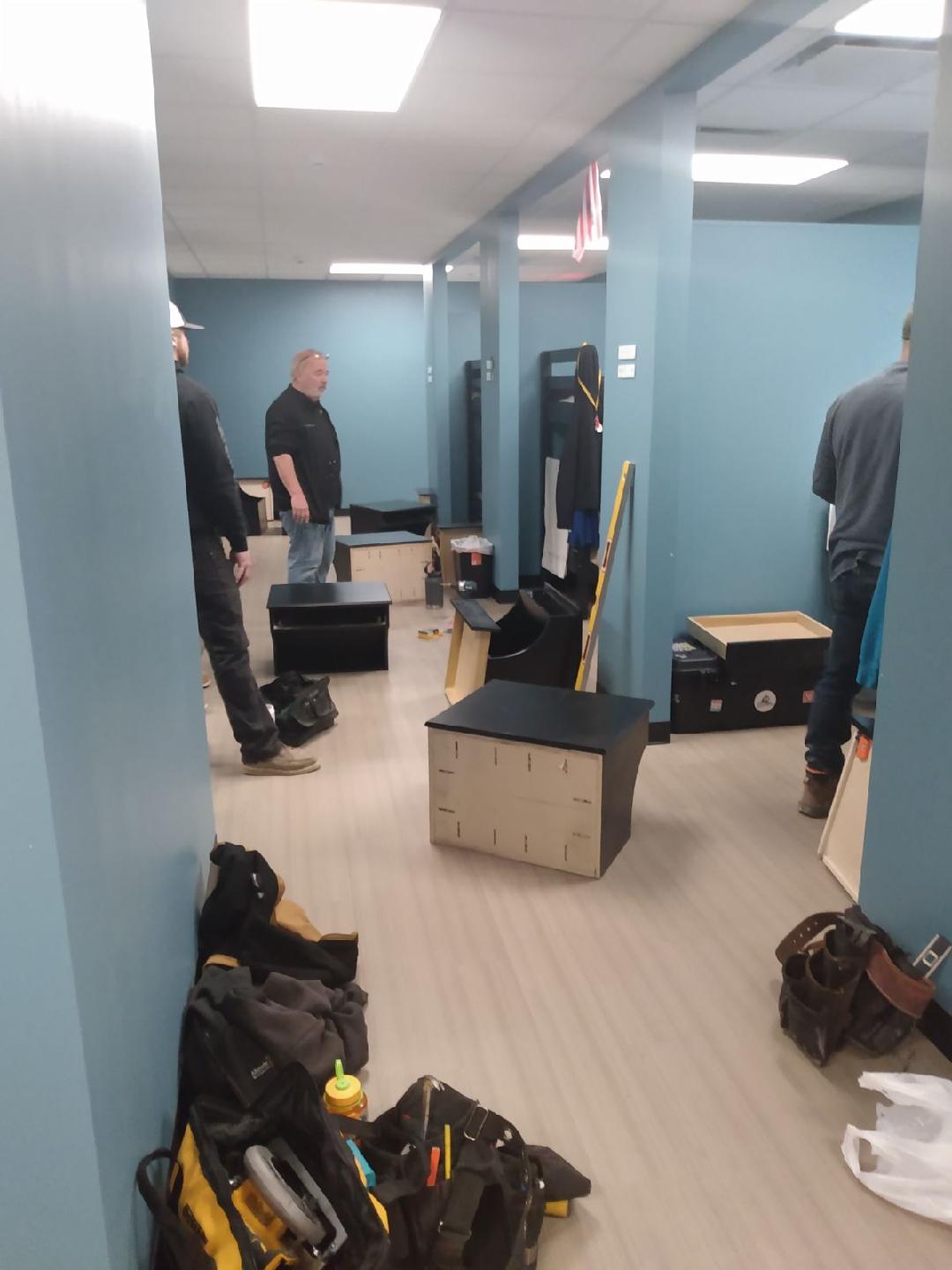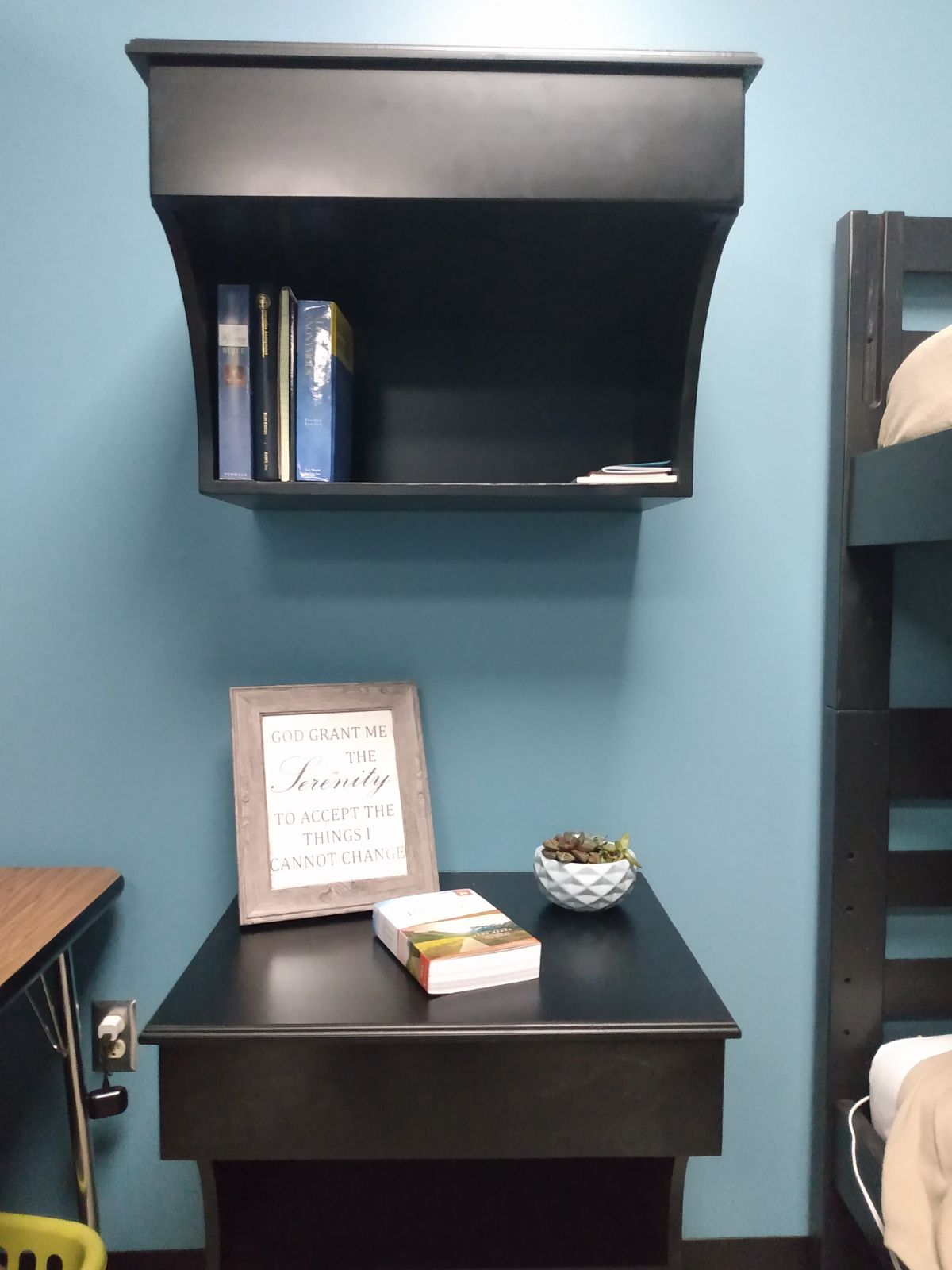 Local business owner donates custom beside tables to Emerge
XENIA — Impressed by the work underway at Emerge Recovery & Trade Initiative, a local business owner recently donated several custom-made bedside tables to the men's recovery housing program. 
Working with students at the Greene County Career Center, the owners at Albrecht Wood Interiors & Rhoads Estate Homes created 10 custom bedside tables for the men's space at Emerge — all of which are being used by men who are working to turn their lives around. 
"I know Elaine (Bonner) through my wife," said John Albrecht, owner. "She has known Elaine for years. We both appreciate what you all are doing out there — giving these people a second chance. I also love the fact that you are teaching them a trade because we need skilled trades workers badly. We have a construction company. We build houses and do remodeling work. We went through the open house and saw what you guys were accomplishing. We were impressed and wanted to help!" 
During this recent tour of the facility, Albrecht said his wife noticed that the men needed places to put their things.  
"I will give her the credit," he said. "It was her idea. So, I said 'OK we will do that for them and donate it!'" 
Asked how he established the relationship with the Greene County Career Center students and what other projects they have done, Albrecht said it was through his son that the connection was made. 
"My son, Brian, was heading up the workforce development for HBA (Home Builders Association) and struck a relationship with the teachers at the career centers in the Dayton area," he said. "The two young men who helped craft these work for us two weeks in a row and then are involved with classwork for two weeks. They will become full time employees when they graduate." 
The donations Albrecht made were received with tremendous gratitude by Emerge. 
"Thank you for this great addition to give our men a place to store some items and keep their space organized," Bonner said. "John Albrecht learned about Emerge and took a tour of the campus back in June. Since then, he has supported our signature event with the donation of some custom cedar wood flower beds for our silent auction in addition to the custom nightstands. This is thousands of dollars of support." 
To learn more about Albrecht Wood Interiors & Rhodes Estate Homes, visit RhoadsEstateHomes.com