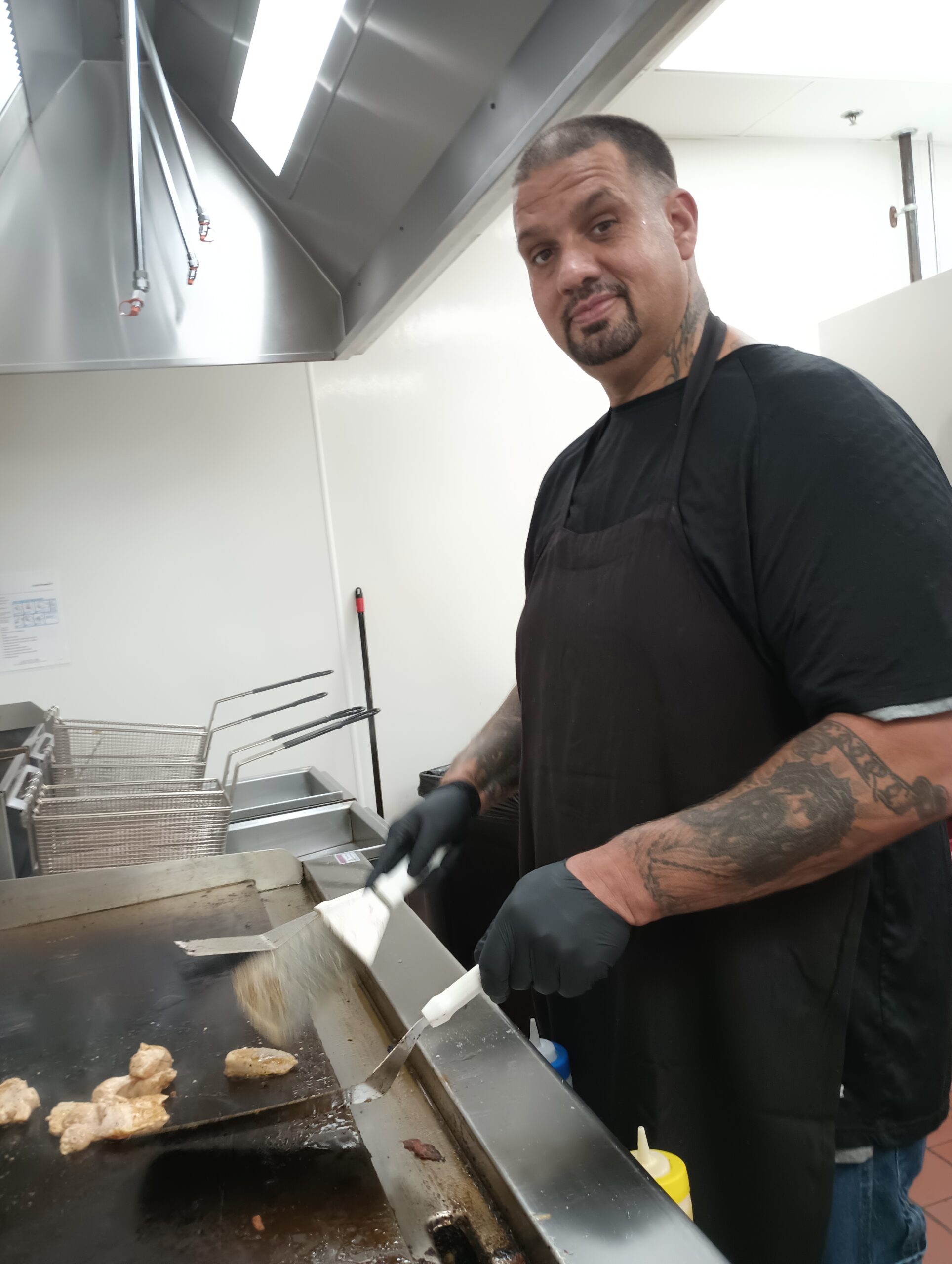 Emerge Mission Moment
Emerge is all about second chances, and Chris Hunter is a second chance personified. 
In 2005 Chris was arrested by federal agents on charges of conspiracy to sell cocaine. Chris received a bleak 35 year sentence which put his release date at 2036 with good behavior. 
When faced with such a harsh reality, Chris said that initially he was distraught and angry.  
"I was stuck in a cycle of disciplinary transfers until one day, while waiting for a hearing, I picked up a Bible," Chris said. "From that moment, my life began to turn around and I gave myself to God."
Then the unthinkable happened. Chris won an appeal that shortened his sentence by five years. 
"Appeals are almost never won," he said. "But winning this one gave me hope."
While serving his time, Chris met a man involved with the church and began attending services. It wasn't long before he was involved in the outreach and spreading the church message. Chris says that he owes his sobriety to this church and God.
Chris's sentence was lowered again after a new law was passed. This would again uplift Chris as he continued to pour his efforts into becoming more whole spiritually and emotionally. Then on May 8th, 2022, another law would be put in place, leaving Chris to serve his remaining time under house arrest. 
Once released from prison, Chris was determined to make his second chance meaningful. He got a job to pay the bills and fill the requirements of house arrest. 
"I decided that my next step would be to open up a restaurant," Chris said. "I called it "A New Soul."  
Chris took great pride in his restaurant venture, which earned him recognition in the Dayton Daily News, on Good Day Dayton and in other local media outlets. Unfortunately, after eight months he had to close because he was unable to juggle his restaurant responsibilities and his full time job under his house arrest conditions. 
But Chris was not deterred and was determined not to give up his restaurant dreams. He reached out to a friend at Emerge and is now training under the head chef at Arise Cafe.
Chris said that learning from this chef has been a great experience and he is growing as a business owner.. 
"I want my story to be a message of second chances," Chris said. "Second chances don't always come to us all at once, and sometimes we may not recognize the chance when it is given. If we make the most of it though, the world is our oyster."
With hopes to work with the Re-entry program in the future, Chris wants to share his story of hope, fortitude and patience with anyone who may need to hear it.
For more information, to donate or get involved contact Elaine Bonner, Director of Philanthropy at Emerge at 937.974.6120 or visit https://www.emergerecoverytrade.com/