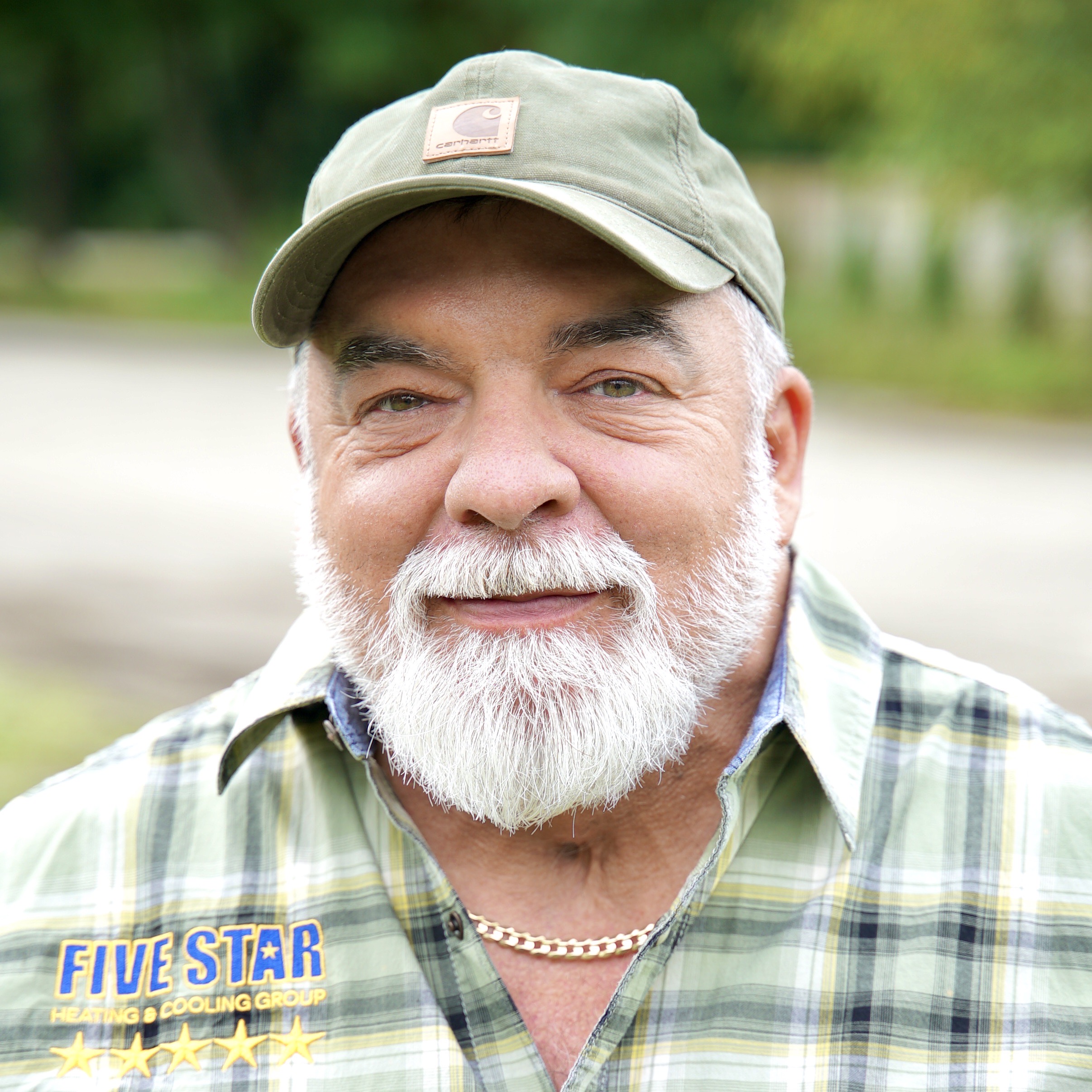 Meet the Founders Series
Kip Morris
CEO of Five Star Group, which includes Five Star Home Services and Five Star Mechanical Solutions
Born and raised in: Pickerington, Ohio
 Kip has been married to his wife, Jill Morris, for 10 years; the couple has two sons, and seven daughters. Their family is a mix of her children and their adopted children. They also have five grandchildren, two dogs, one house cat, five barn cats and tons of goats, cows, chickens, pigs, and sheep on their farm in rural Greene County, outside Xenia.
What was the path to your trade?
"My dad started Pickerington Heating & Cooling in 1972. I worked for him until age 16. Later, I purchased his company in 2014."
What is a major lesson you learned as a person in long-term recovery?
"Humility is a key part of being able to walk out sobriety into long-term recovery. The main things that seem to be major components for people in long-term include having a relationship with God, a relationship with self, having relationships with other people in recovery and having a viable career path."
If you had a personal mission statement, what would it say?
"At this moment in time in my life I'd have to point to the parable of the talents. That parable says how you spend your treasure and how you spend your time are important. God looks at that. We need to ask ourselves, how are we using our God-given gifts and how are we using the treasure that we have. God looks at that and based on whether we are better stewards, he gives us more. So, we have to ask ourselves are we stewarding our time for God's glory and using our resources in a way that glorifies him? I want to have the wherewithal to work for the heavenly rewards and not the earthly rewards."
What is the #1 reason you formed Emerge?
"To be able to do what we're already doing in our businesses as far as being a second chance employer but to do that on a much larger scale. We are limited in how many we can help as businesses. This place, however, has no limits. Emerge enables us to reach more and help more people in a big way."
When not working, what do you enjoy doing?
"I enjoy spending time in God's beautiful creation, whether that be in my garden, in nature, near the creek or in the woods. I also very much enjoy having the people I care about with me and spending time with them, whether that be my wife, my kids or my grandkids. I very much enjoy being a grandfather and I look for opportunities to interact with my grandchildren. There is a saying. They say if you raise your children right, you can spoil your grandchildren. However, if you don't raise your children right or if you spoil your children, you'll have to raise your grandchildren."
What gives you hope?
"The eternity we have to look forward to after this life. Once we get through this temporary affliction that is this life there is an eternity with God in heaven."
What is your advice to anyone thinking of coming to Emerge?
"I would only recommend Emerge to people who are serious about transforming their life. If you're on the fence, it might not be for you. However, if you know you're ready and willing to work at this, you will have all sorts of resources available. We will come along side people to the extent that they come alongside themselves. It all depends on how much they are willing to work at it. If you aren't 100 percent certain, you might not be ready. This is a culture of people here at Emerge who are serious about transformation and humility."