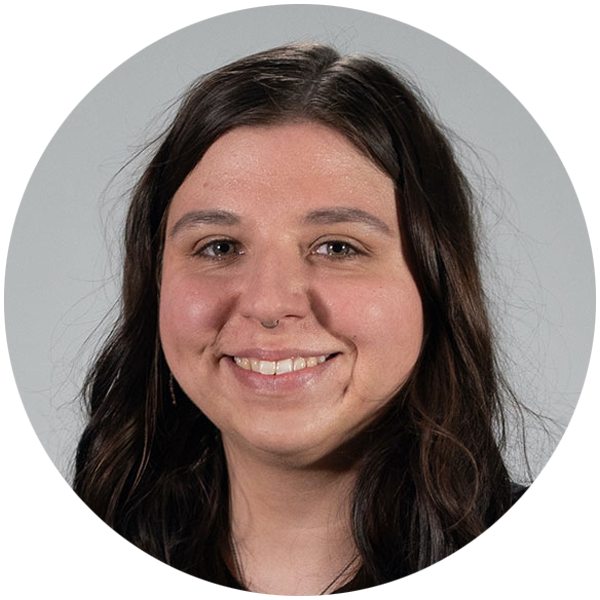 Meet the Staff
Carah Gatchie
Outpatient Counselor
Carah Gatchie LSW, LCDC III, CAMS II is an Outpatient Counselor at Emerge Recovery and Trade Initiative and joined the team in March 2023. She completes assessments and facilitates substance use disorder and mental health individual sessions and group therapy.
Carah has been in the helping field since 2016. She spent the beginning of her career working as a crisis intervention specialist at a domestic violence shelter. However, with her passion for challenging the stigma of addiction and advocating for those struggling, most of her experience has been working in a men's residential setting treating addiction and mental health.
Carah graduated with her Associate's Degree in Human Services and Behavioral Health with a focus on Chemical Dependency from Sinclair Community College. She received her Bachelor's Degree in Social Work from Capital University in 2019 and is currently enrolled in the MSW program at the University of Kentucky. Carah is a Licensed Social Worker, Licensed Chemical Dependency Counselor, and Certified Anger Management Specialist.
In her spare time, she enjoys a good nap, staying active with running, cycling, Zumba, putt-putt, being outside, spending time with her loved ones and pets, and eating yummy food.
Carah believes trauma transforms people's perception of their world and their ability to cope and effectively communicate with important people. Therefore, 'We cannot become what we want by remaining what we are.' Carah is committed to encouraging positive change, cultivating healthy communication skills, and promoting long-term recovery. She is motivated by witnessing those in recovery regain meaning and purpose in their lives. Carah is grateful others allow her the opportunity to be a small part of their healing journey.