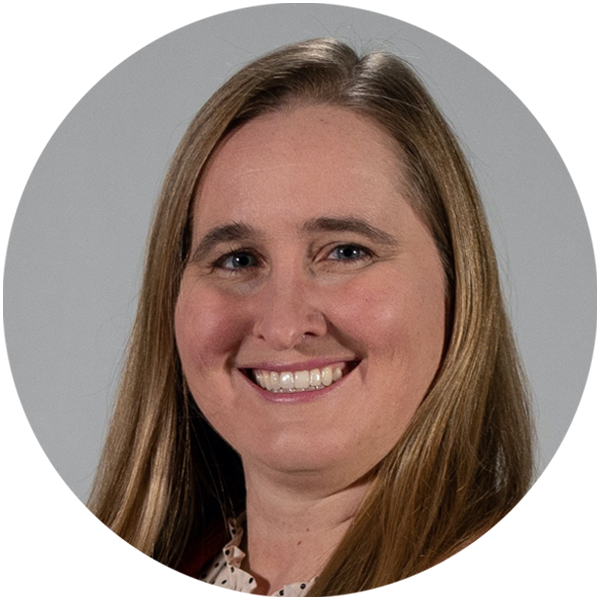 Meet the Staff
Alicia Cormier
Corporate Compliance
Alicia Cormier, Corporate Compliance and Client Rights Officer, oversees compliance activities with all regulating agencies as well as the client rights procedures for Emerge Recovery and Trade Initiative.
Alicia has been with Emerge since February 2023. She has been in the behavioral health field since 2006. Alicia graduated from Wright State University with a M.S. in Community Counseling in 2008. She is licensed as a Supervising Professional Clinical Counselor. She has prior experience with case management, mental health counseling, and substance use counseling before moving into supervision roles and later corporate compliance.
In her spare time, Alicia enjoys reading, traveling, and spending time with her family. She enjoys being in nature and finds it very peaceful and rejuvenating.
Alicia's favorite prayer is the Serenity Prayer. Alicia believes that the more that we as individuals take responsibility for the things that we can control in our lives as well as recognizing the things that we cannot, that we find some peace within our struggles.
Alicia believes Emerge's programs and services will fill some behavioral healthcare gaps. She is excited about the vocational and employment elements that will be available at Emerge. The clinical team members at Emerge are all very enthusiastic and motivated to provide quality care, and Alicia is proud to be a part of this team. Alicia plans to help Emerge stand out as a leader in behavioral healthcare by continuing the innovative spirit of rebuilding lives and restoring hope for our clients while maintaining all necessary regulatory compliance.