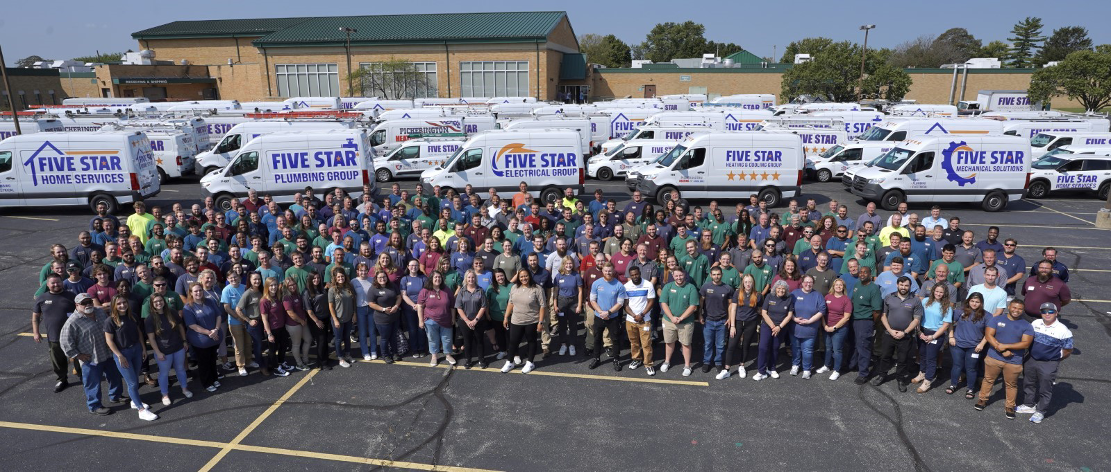 Looking for high-quality skilled workers?
XENIA TOWNSHIP — With community leaders planning to open the world's first vocational community for people in recovery and youth emancipated from foster care this spring, Emerge Recovery & Trade Initiative organizers are now looking to form partnerships with area businesses looking for help.
In order to place graduates into careers and other internships, Emerge is looking to work with area companies who need dependable, qualified help — especially in the skilled trades industry. Clients graduating from Emerge who are placed into positions with partnering companies will be vetted and screened extensively. Emerge will also continue to engage these individuals as they walk into long-term recovery to make their new employment beneficial for both them and the companies they work for.
With more than a hundred employees in long-term recovery, Five Star Home Services, Narrow Path Plumbing and Van Martin Roofing (the three main companies backing Emerge) are also offering to help area businesses put the necessary structures and policies in place to make candidates successful.
"We aren't going to be able to hire everyone coming through Emerge," said Five Star Home Services CEO Kip Morris, a cofounder of Emerge. "We are looking to work with local companies to send them qualified, trained personnel who we will hold accountable. These candidates will have proven themselves and will be able to make the companies they work for more profitable immediately."
In addition to Morris, Doug Van Dyke of Van Martin Roofing and Chris Adams of Narrow Path Plumbing are the other cofounders of Emerge. They emphasized the three major skilled trade areas that most candidates will be entering include Heating, Ventilation and Air Conditioning, plumbing and electrical services.
"We want companies to have access to these people," Morris said. "We can specifically train them for specific companies and train them with the skillsets those companies need so they can generate revenue for their new employers immediately."
Because Five Star Home Services offers residential and commercial HVAC, plumbing and electrical work, candidates will be trained in the classroom, in the lab and directly in the field in real world settings.
"Then, once they go to work for that company, we will also hold them accountable to engage them and make sure they don't relapse," Morris added. "We do that through case management, peer support, drug testing and counseling."
In addition to the main three skilled trades area, Emerge is already looking to expand into other areas to train clients as renovations continue transforming the former Greene County Career Center campus into a fully functional ecosystem for vocational training, with a variety of area businesses and non-profit organizations on-site mentoring and teaching people how to turn their lives around and live productive lives. Emerge will also have a café, a restaurant, a fitness facility and an outdoor recreation space.
Additional vocational areas include fire suppression, security systems, culinary arts and more.
"What makes us unique is that we will be training in the classroom, in the lab and out in the field," Morris said. "I want to emphasize how productive and successful this model has been for our businesses. But this isn't merely about growing a business. This is also about doing the right thing. We believe our success is directly tied to our humanitarian efforts to make our communities better places. We also believe people in recovery who are taking responsibility for their lives deserve second chances. The people working for us in long-term recovery make amazing employees who remain loyal to our companies. We encourage anyone interested in getting involved to give us a call!"
To partner with Emerge or to follow the non-profit's progress, please visit emergerecoverytrade.com or contact Elaine Bonner at 937.974.6120.
Looking for high-quality skilled workers?
Using the "Gold Standard" second-chance employment model that catapulted Five Star Home Services into becoming one of the state's largest and most successful contractors — organizers at Emerge Recovery & Trade Initiative are now looking to form partnerships with other area contractors and local businesses to place high-quality job candidates into skilled positions that help companies grow. Clients who complete the programming at Emerge will have proven themselves to be reputable and highly employable. Emerge will also hold them accountable as they walk into long-term recovery and make their new employers more
profitable.
Local businesses and contractors interested in partnering with Emerge should contact Kip Morris at (614) 668-6759.