 A Benefit for Emerge Recovery & Trade Initiative
We thank you for walking with compassion with our future residents.
We are grateful that you have chosen to Embrace the Journey!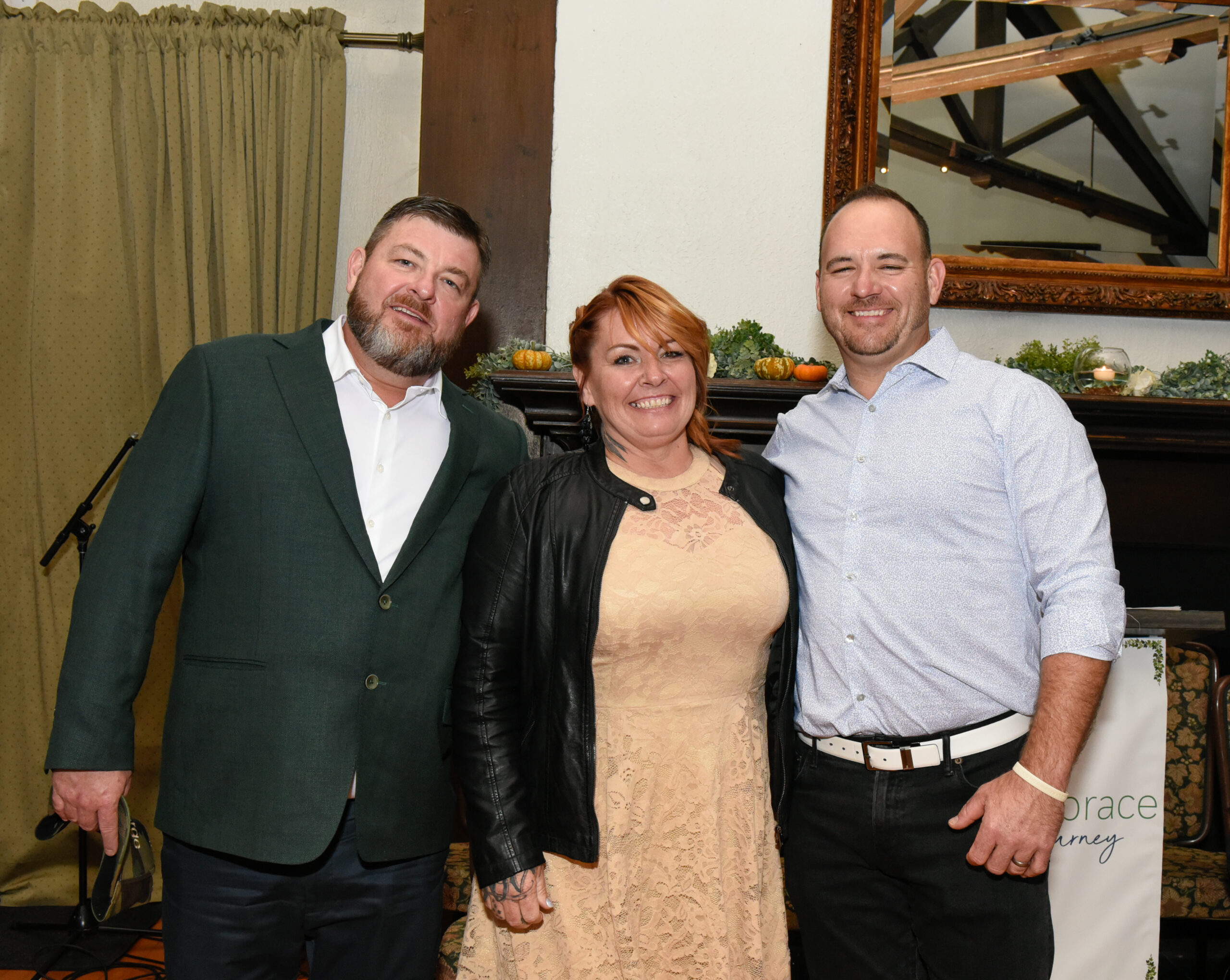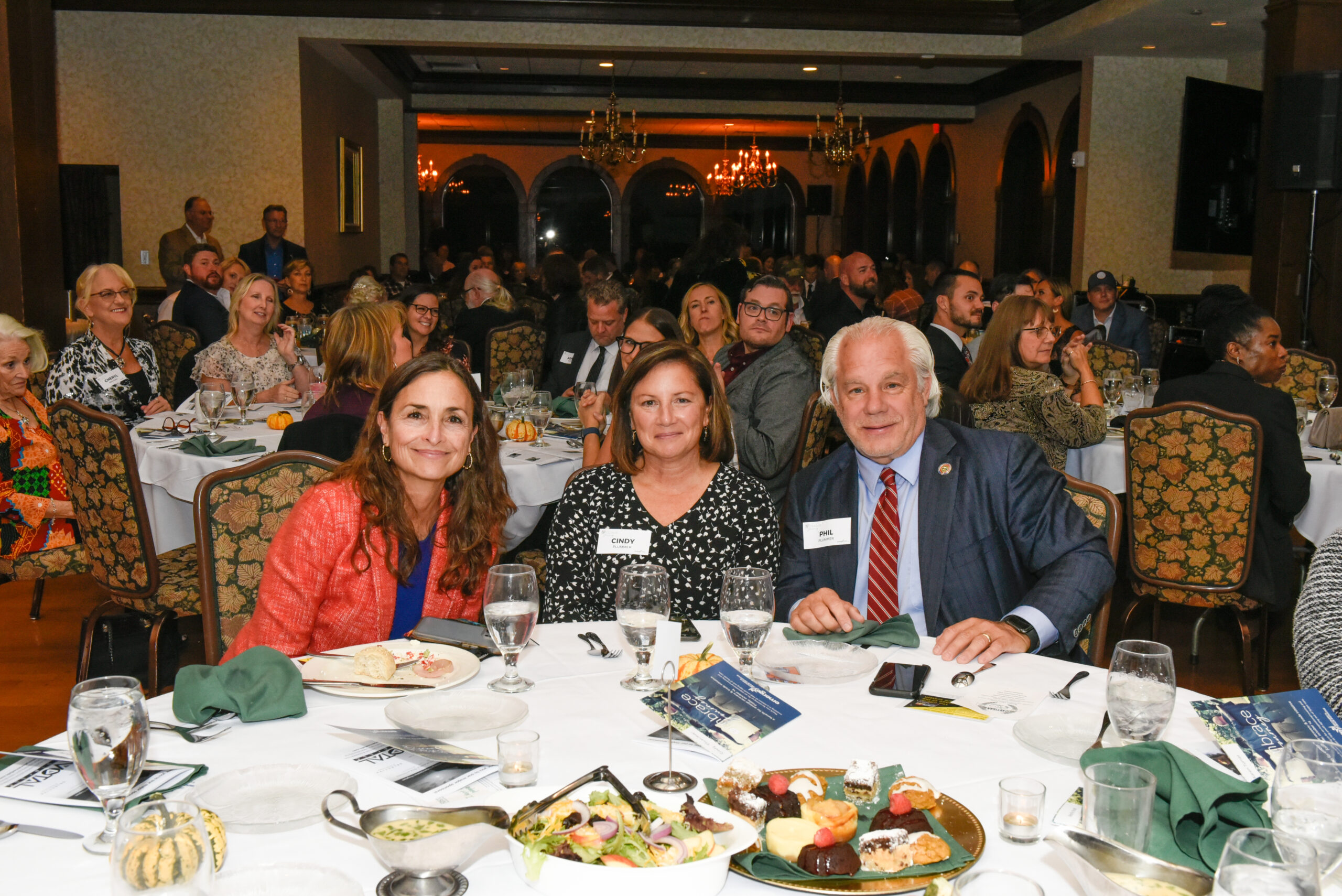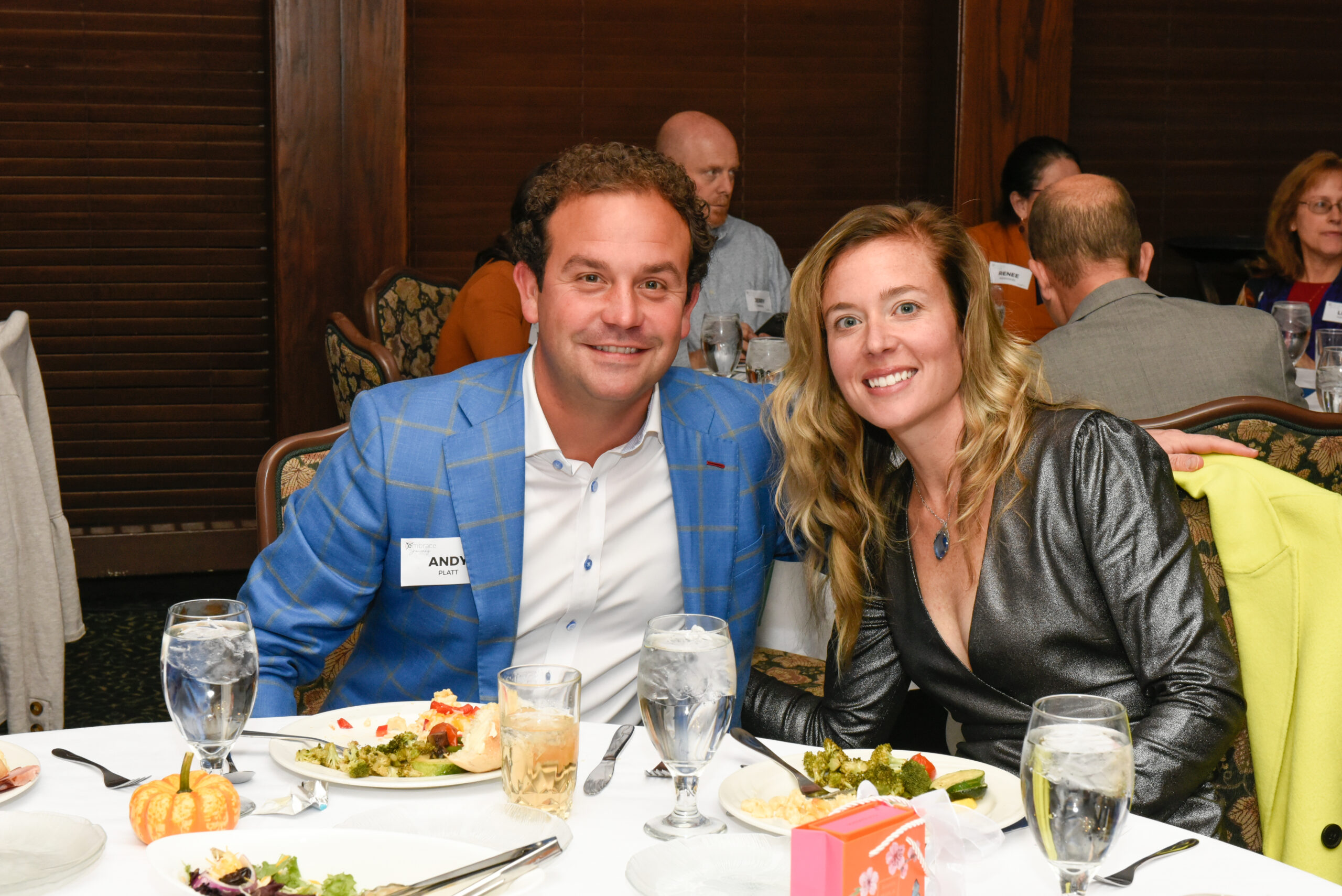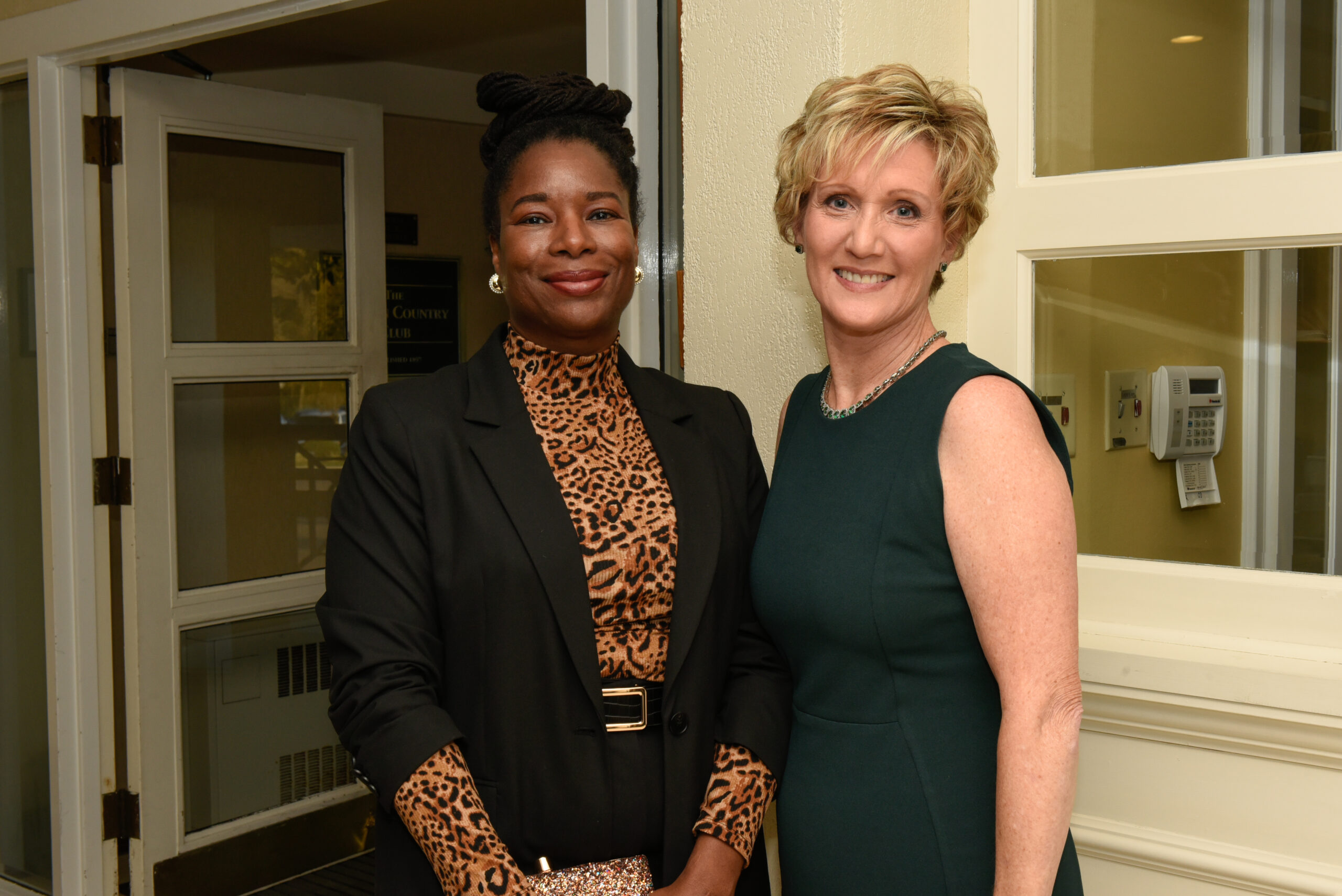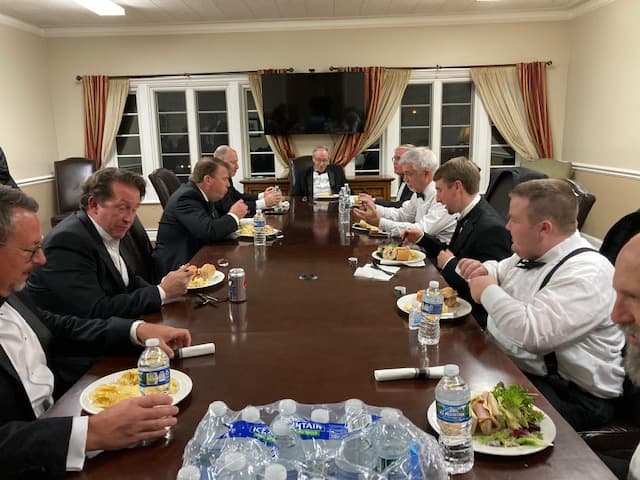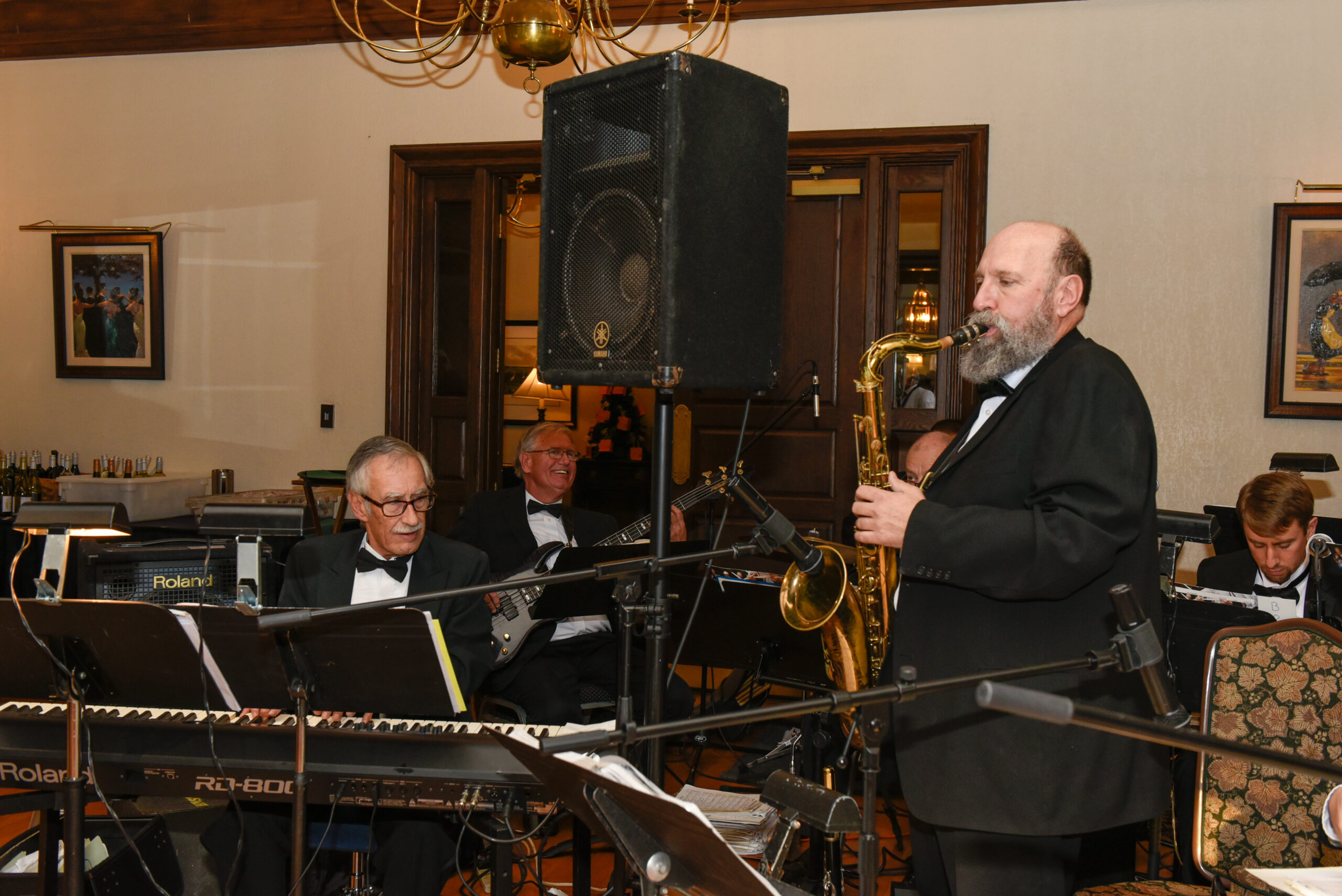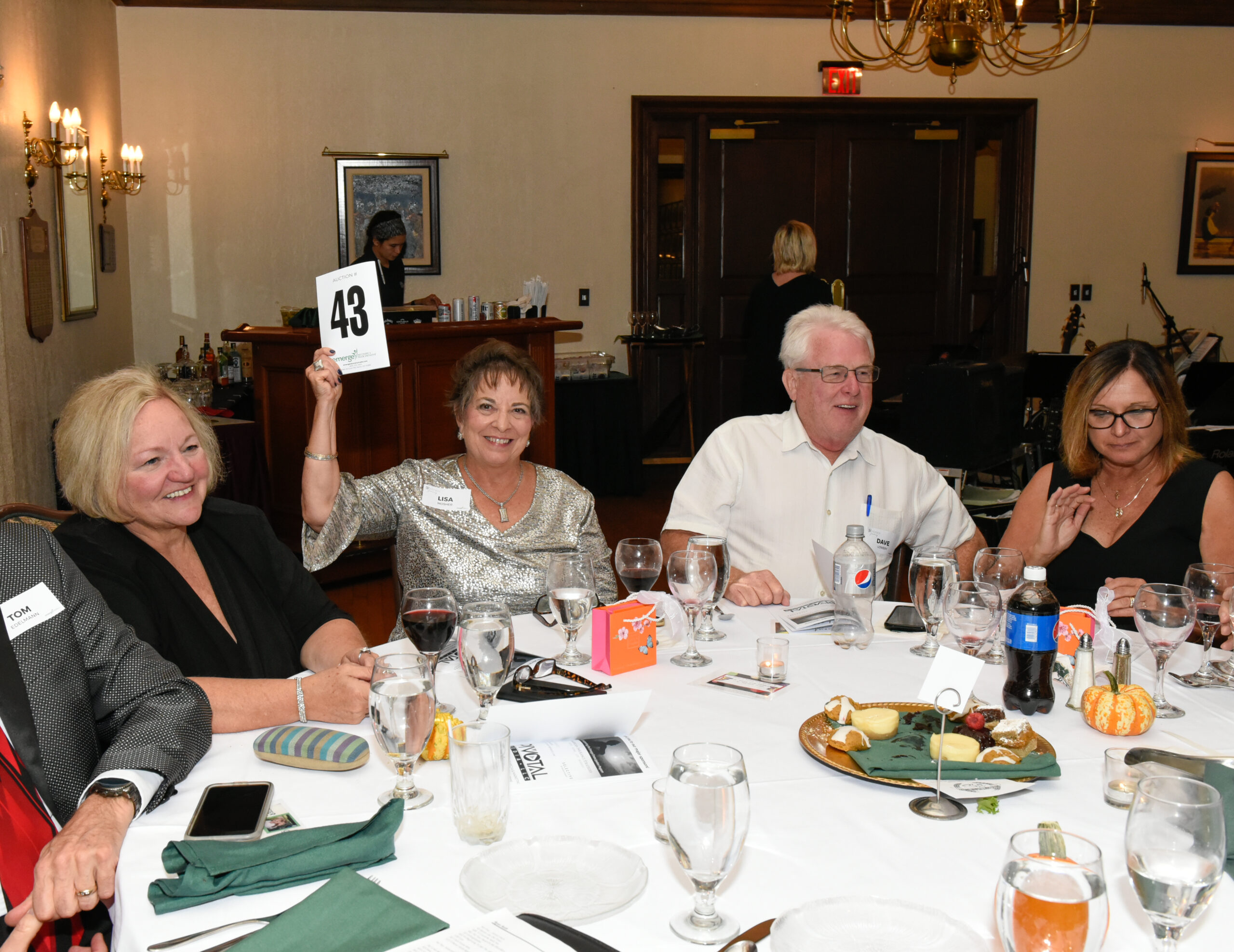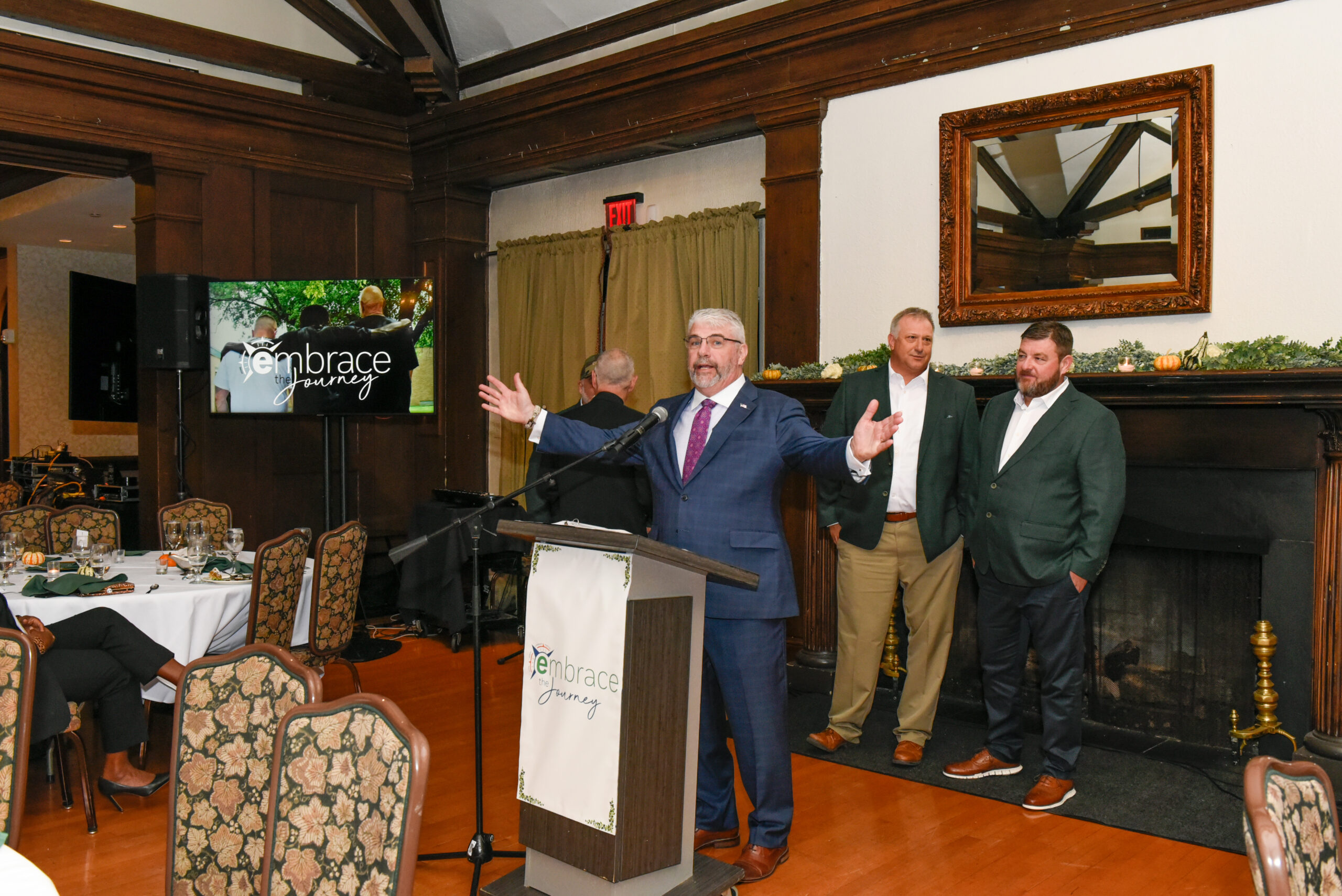 Emerge's First Fundraising Event a Major Success
Donations come in at more than $125,000 after a 'wonderful night' at the Dayton Country Club
With hundreds of community members and leaders gathered to show their support for Emerge last month at the Dayton Country Club, Embrace the Journey, their inaugural Signature event was a tremendous success.
Although organizers initially hoped the event would raise around $50,000, they ended up raising more than $125,000. Additionally, another $175,000 was awarded to Emerge by the Christian Life Center, which is one of the largest churches in Dayton, as part of their God-Sized Vision Grant.
"This is my first time putting together a major event like this," said Elaine Bonner, director of philanthropy at Emerge. "I'm so grateful for the people God put into my path to make this event a success. Creating awareness for the obstacles youth endure when they leave the foster care system was our primary goal. The outpouring of support shows we are on the right path. We will continue to advocate for these young people until we raise the funds needed to build this place of hope."
Organizers say they are still looking to raise an additional $1.9 million for the Emerge Emancipation Program. Throughout the event, which was held on October 14, numerous people volunteered their time to help make the night such a tremendous success.
"I was honored recently to be involved in this very rare occasion," said Doug Sorrell, a charity auctioneer who has successfully performed auctions throughout the region for more than 20 years. "With this being a new non-profit, a first-time event and a sold-out venue that more than doubled their initial goal, topping six figures —in my 44 years of conducting charity events across over 25 states, this simply doesn't happen. But it did. Kudos to the extraordinary team that made this possible. Congratulations."
Sorrell captivated the audience during the auction with his antics, jokes and friendly personality — all the while reminding attendees that everything was going to an amazing cause that needed support. Additionally, a local music celebrity in the Dayton area, Deron Bell, also performed during the event.
"This event was a personal and professional journey as a music director and someone who has experienced the adoption process," Bell said. "You never know what someone's life story has been like. However, I know the song and message we presented definitely is restorative and has many layers of future blessings on the way."
In addition to the choir, a local jazz band, the Hauer Swing Band of Dayton, performed throughout the evening to add to the festive atmosphere.
"The band really helped bring the evening to an end and made the night more festive and livelier," said Carl Lux, a local attorney who serves on the Emerge board. "Their performances added a lot of energy to the event. People were dancing and having a great time. It was a celebration to the very end. The night was a major success."
Other people in attendance agree about the night's success, saying the night was impactful.
"The Mental Health Recovery Board of Clark, Greene & Madison Counties was proud to sponsor and attend the Emerge Recovery and Trade Initiative gala," said Rachel O'Diam, director of treatment and prevention at the MHRB. "It is refreshing to see a new provider coming into our community with such innovative ideas for people in recovery. We believe the emancipation program is just as important as the other services they will be providing and filling a true gap that exists for children aging out of the foster care system. This program will serve these young people in so many ways and equip them with skills for living a healthy and successful life while providing a mentorship component that is crucial to their well-being."
Near the end of the evening, the D.C. Choir's performance moved the audience deeply on an emotional level. "The choir brought a lot of people to tears," Lux added. "They were great."
The auction also sold vacations to Italy, Mexico, and other destinations. A local celebrity and news anchor, Dan Edwards, was the emcee for the event.  Edwards is a longtime Miami Valley Ohio area news anchor and founder of Pivotal Media.
"I was honored to be part of this evening and promote the mission of Emerge," stated Edwards. Combining workforce development and certifications in the skilled trades among people who are generally overlooked is a brilliant idea," shared Edwards. His marketing team currently has a campaign called Be The Essential, also creating awareness for the need of workers in the skilled trades.
Additionally, numerous employees from Five Star Home Services attended the event to show their support.
"It was an honor to attend Embrace the Journey," said Todd Mroczkowski vice president of finance and administration and chief financial officer. "As an employee of Five Star Heating & Cooling Group, I had somewhat of an understanding of the mission of Emerge. However, being able to hear the individual testimonies from those in recovery and hearing about the impact that Emerge will have on lives was truly eye opening. It is an honor and blessing to be able to work for Five Star knowing that we are partnered with Emerge. And it is truly a blessing that between Five Star employees and the company that we will be able to contribute approximately $80,000 per year to assist Emerge with carrying out their mission."
The founders of Emerge also had a great time.
"It was really neat so many people coming alongside us," Doug Van Dyke said. "I was really proud of all the work Elaine did and everyone else to put this together. It showed us that we really aren't alone and that we have support from community leaders. Seeing everyone was great. It was great seeing this come to fruition."
Kip Morris, co-founder of Emerge and CEO of Five Star agreed.
"Jill and I were very impressed by the outpouring of support Emerge received from the community," he said. "The event was very well organized. We all had an excellent time and the amount raised exceeded our expectations. Elaine also did an amazing job. We greatly appreciate all the support!"
Emerge co-founder Chris Adams agreed as well.
"The outpouring of support we saw from the community for this fundraiser was very heartwarming," Adams said. "This is such an important cause to us. We have a tremendous amount of time, money and energy invested in this. We are doing this strictly to help people. I was happy to see the event was sold out and so many amazing community leaders give so much out of the kindness of their hearts. I feel the future for Emerge is very bright."
For more information about Emerge or to donate, please visit emergerecvoverytrade.com or contact Elaine Bonner at 937.974.6120.
A Special Thank You To Our Sponsors